Calpine Doodle Competition!!!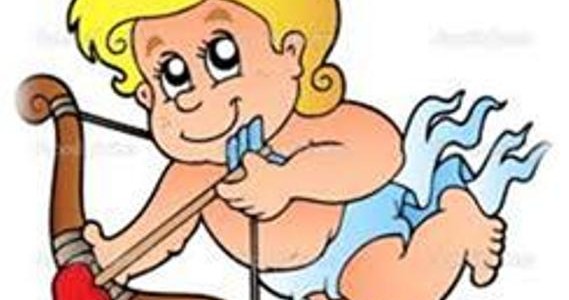 Yet another contest that exhibits the talents of Calpine, intellectually and artistically, competing for the best Doodler title.
Herculean task for the judges to choose the Best Doodler of Calpine as all of them were equally good and competitive.
Thanking all the contestants for participating in the event and showcasing their hidden creative skills.
The Calpine Doodler is Georgienna Grace Joseph (CA0938). Congrats Georgienna.
Doodle by Georgienna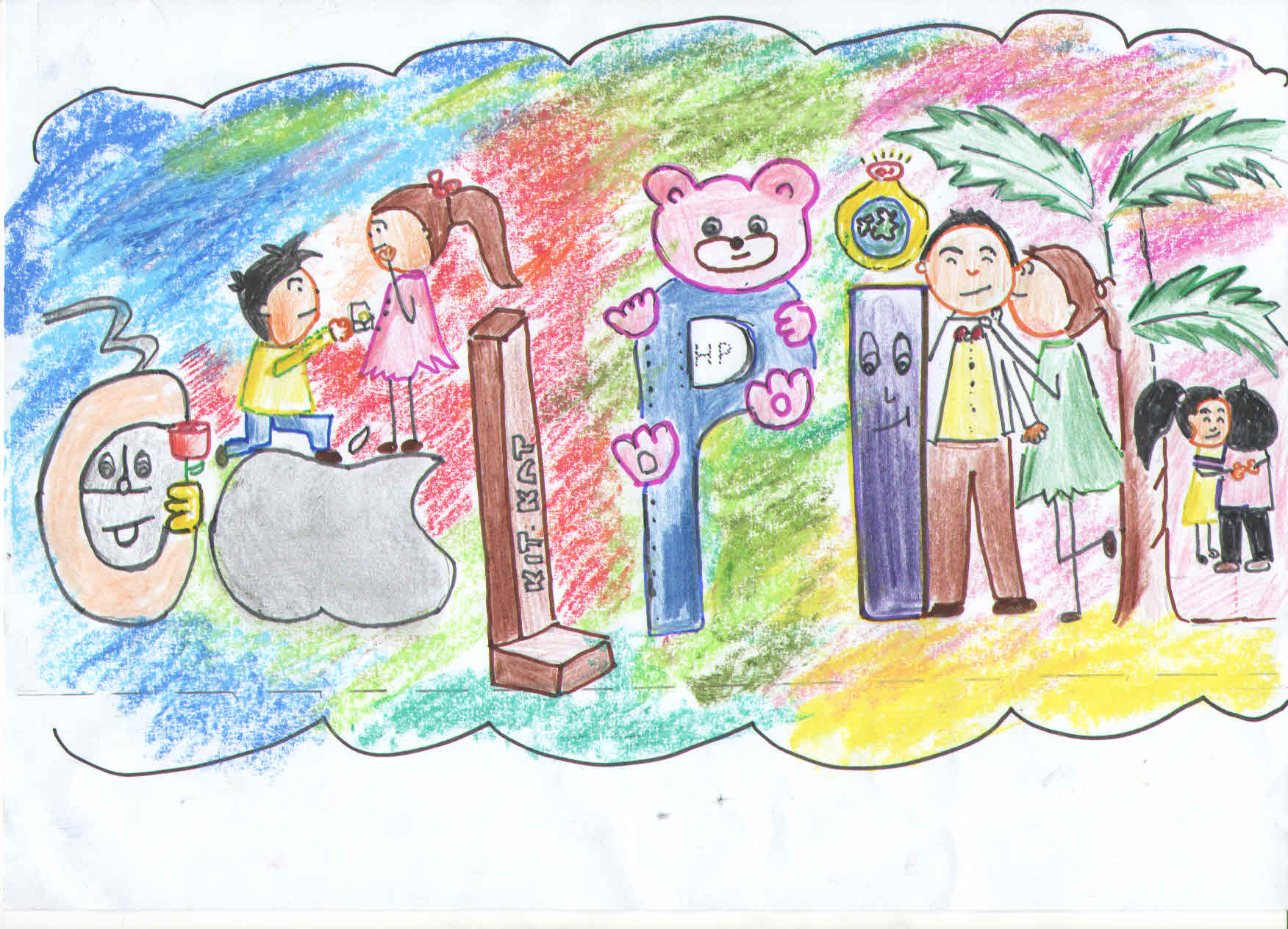 "This Calpine is all about being in Love, Love is all about being a Team" . This Doodle acts as a mediator between the spectrum
of thinking too much or thinking too little and helps focus on the current situation. Here on this valentine, the above doodle represents
valentine's week, 7 days before valentine day and different technologies and themes of Calpine .
The First Runner Up who competed inch to inch with the doodler is Shilpi Kumari (CA0929). Congrats Shilpi.
Doodle by Shilpi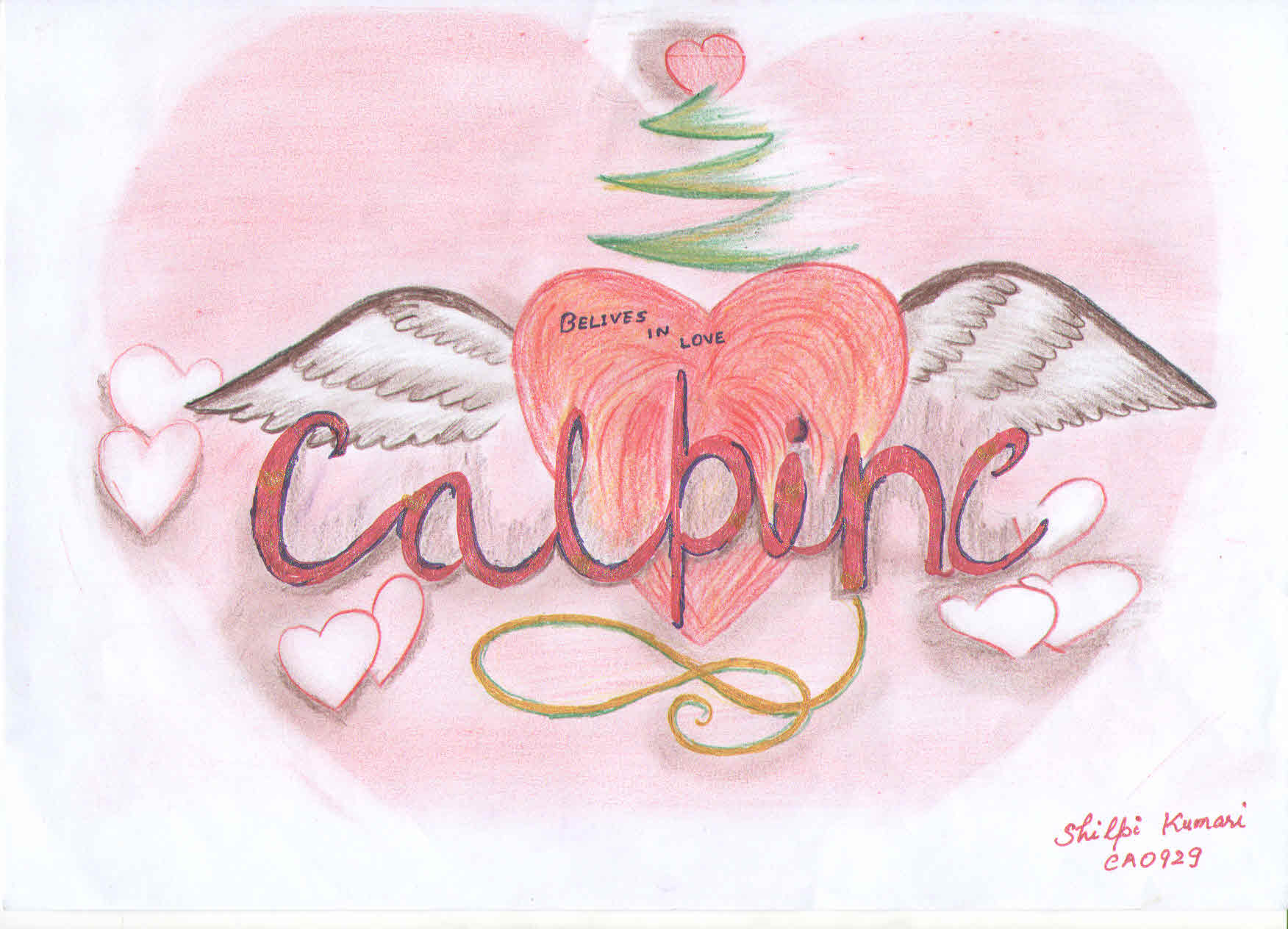 Calpine who love you and you love them back.
When all work together and help support each other, by what each can do best.
I love my company as the tree love water and sunshine. It helps me grows , prosper and reach great heights.
HAPPY VALENTINE'S DAY CALPINE.
Last but certainly not the least; the Second Runner Up is Remya Renuka(CA0963). Congrats Remya.
Doodle by Remya Renuka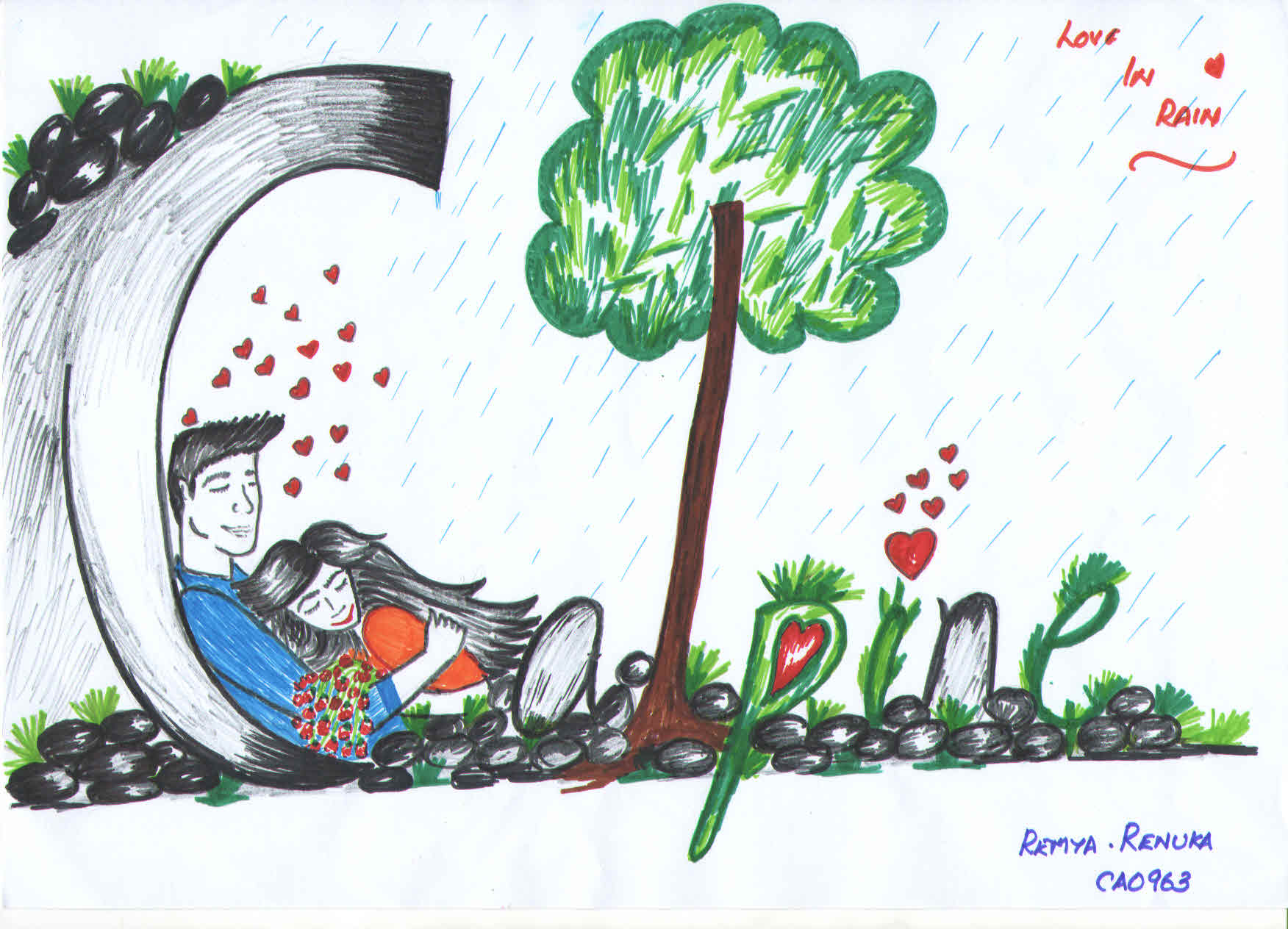 "I love you, not alone in this beautiful V- day..
You are always safe in my heart and hands, and will always be…
In the shades of Calpine, we bring up our love and life…
Pouring like a rain, fills our life with bliss..
I care for you…You care for me…And Calpine care for us..!!
*** Happy Valentine's Day to everyone who enjoy the fragrance of love in heart ***
Theme meaning: A boy and girl sharing their happy love life. Calpine provides them the needed care and protection and helps to maintain a good work-life balance. 'Love in Rain' in the shadow of Calpine!
The other participants were exceptionally brilliant as well. Once again thanking all the participants for their efforts jelled with creativity and innovation.
Enjoy the artistic expression of other doodlers
(The following entries are in random order)
Doodle by Abdul Saleem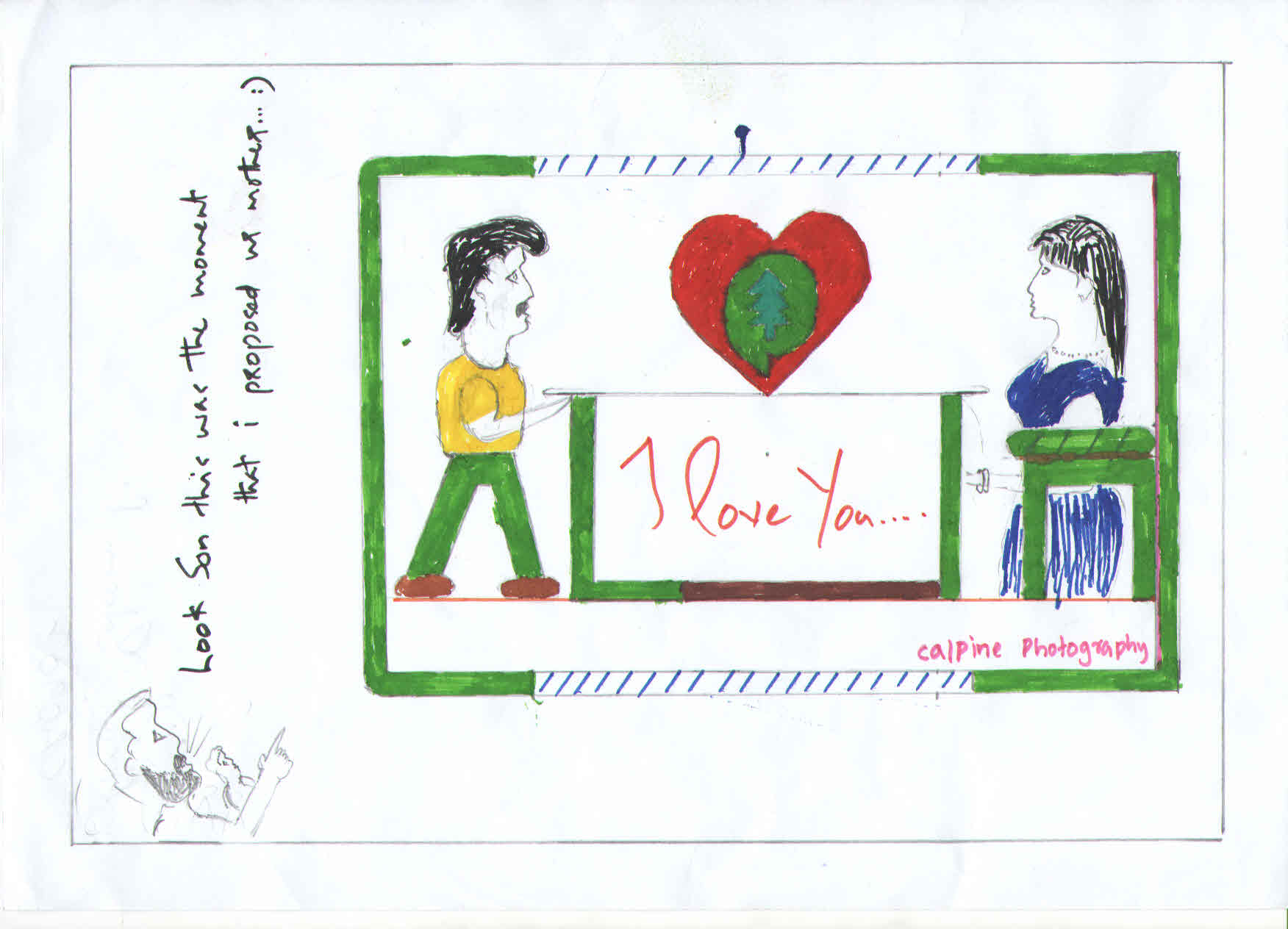 "Father Shows his son a photograph fixed on the wall that was taken years back when he proposes the son's mother on a valentine's day."
PHOTOGRAPH: The man wearing yellow color shirt indicates he is going to propose her and the lady wearing blue color skirt indicates that she is free to accept the proposal. The Love symbol highlights the proposal, and a pine tree is placed inside the love which shows – Their love is symmetry, long lasting and very thick. The green colored portion indicates the CALPINE doodle, Enjoy the Doodle, Thank you."
Doodle by Priyanka Chaugule
Love happens by chance, the same way that we get happy surprises in Calpine. The doodle explains each letter of the word Calpine. C- A telephone receiver, representing how love is expressed through long hours of talking. A- Represents a ladder of success for Calpine, as it has achieved three levels of CMMi. L- Included within the body of an anchor. An anchor is the symbol of hope; hope to grow as a company and to spread love. P- Shows the great sportsmanship of Calpine and displays a TT bat. I- Symbol of wifi, spreads love in our company. N- Within an envelope, this envelope unfolds the various projects in Calpine. E- Shape of a rat which relates to one of the projects in Info park.
The Doodle also includes symbols of religion, indicating that as love has no boundaries of caste and religion neither does Calpine.
Love is composed of a single soul inhabiting two bodies -Aristotle
Doodle by Jaya Jyothi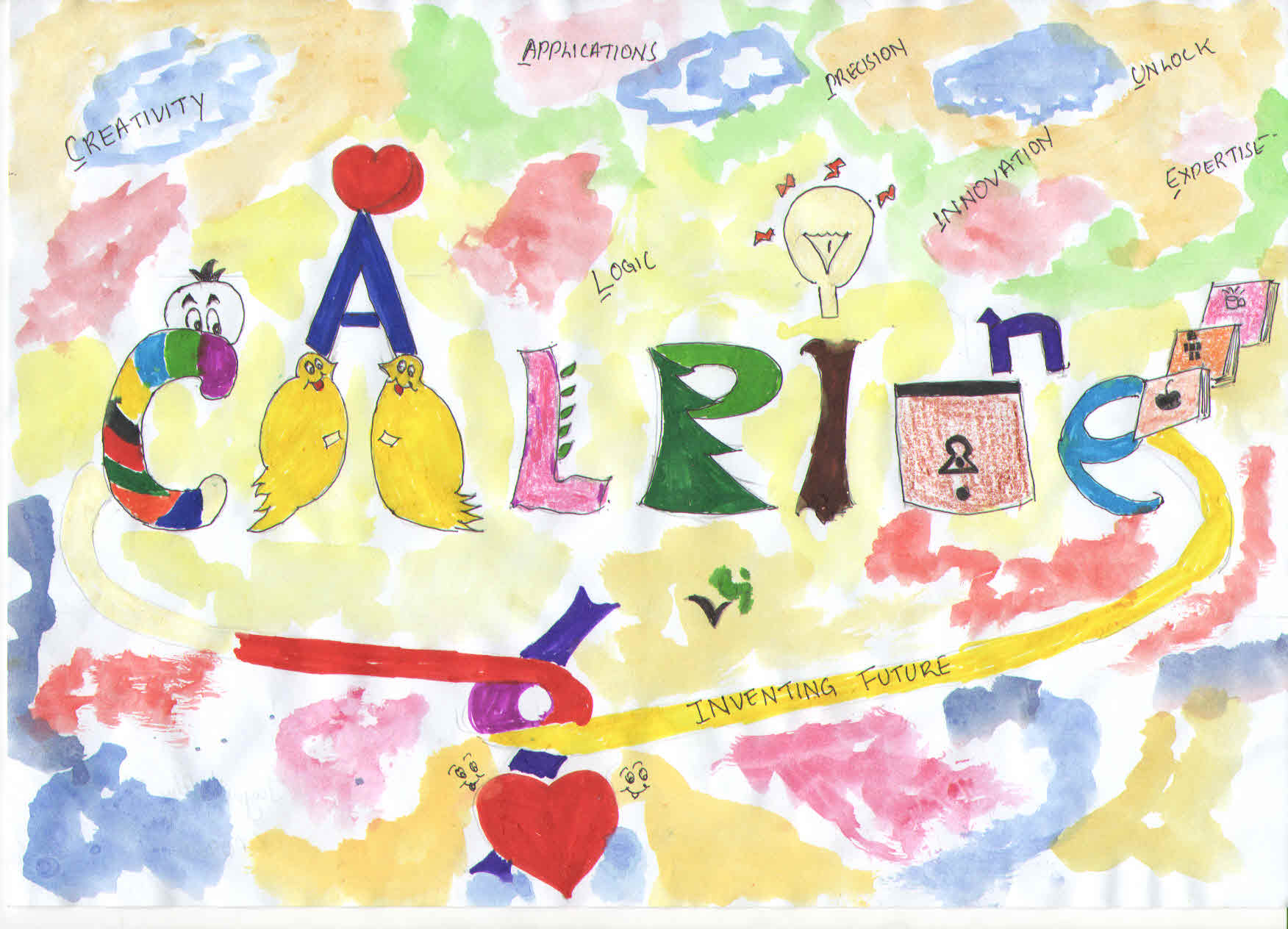 When you are given something you have several ways for doing that, their comes the creativity, that is shown by C. Then love comes with letter A where two birds are singing, valentine song. Next comes L which is shown green symbol for "go green "concept .P symbolizes pine, which is rigid and uniform. We want our self to be like that, I stand for innovation. For n there is a lock symbol. To start a innovation we have to unlock our ideas .E symbolize a era of knowledge. We have to expand it for the growth of our company.
Doodle by Nisha Sijimon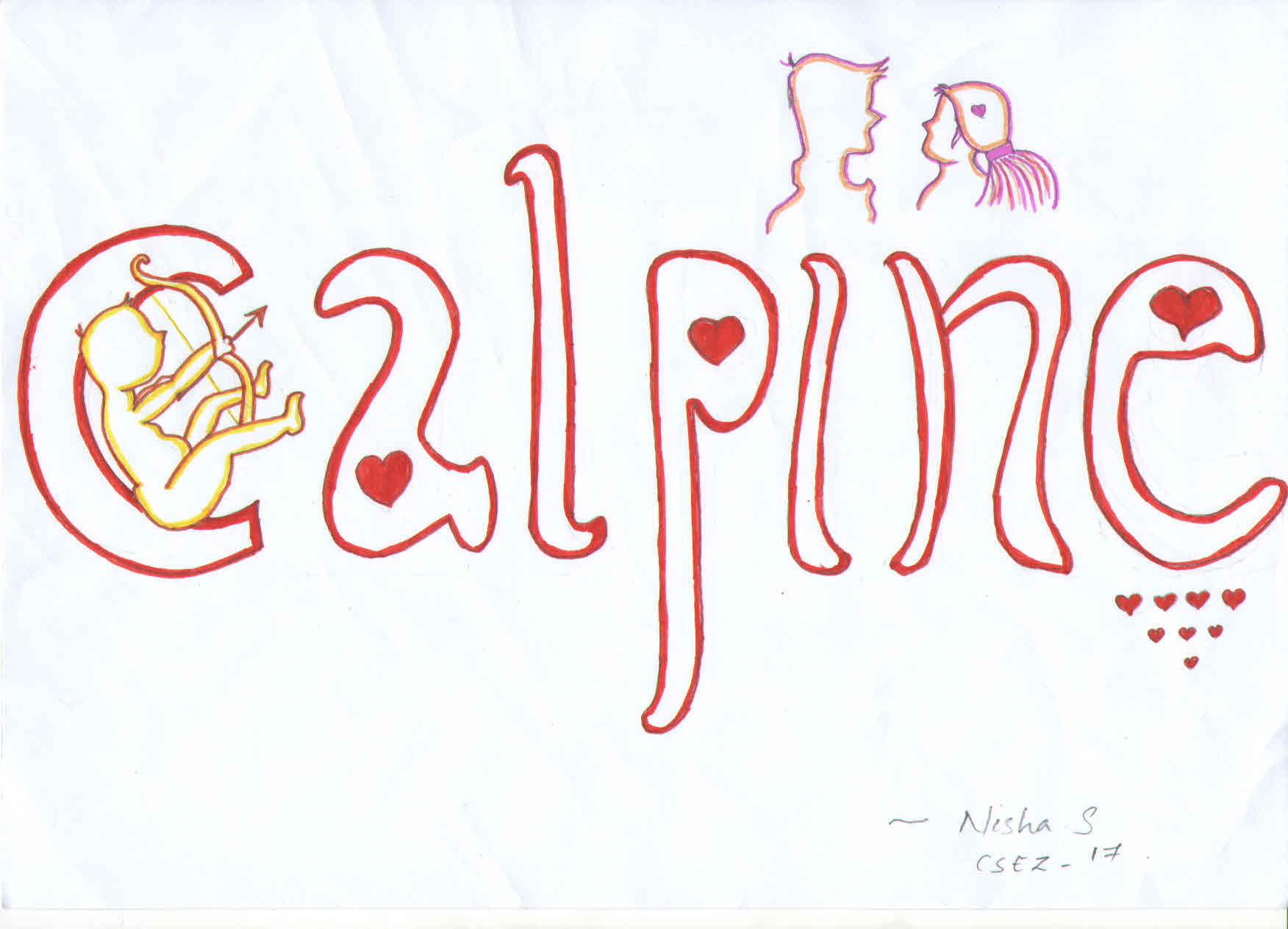 Valentine's Day would not be complete without Cupid, the most recognized symbol of love. Cupid, the Roman God of Love and perhaps the most famous of all Valentine symbols, has always played a role in the celebration of romance.
As the son of Venus, he is often depicted as a mischievous, winged child whose arrows pierce the hearts of his victims, causing them to fall in love. But Cupid didn't just cause others to fall in love – he himself fell deeply in love.
Cupid is sometimes blind-folded, why ? Love looks not with the eyes, but with the mind, and therefore is winged Cupid painted blind.
Doodle by Raji Stephen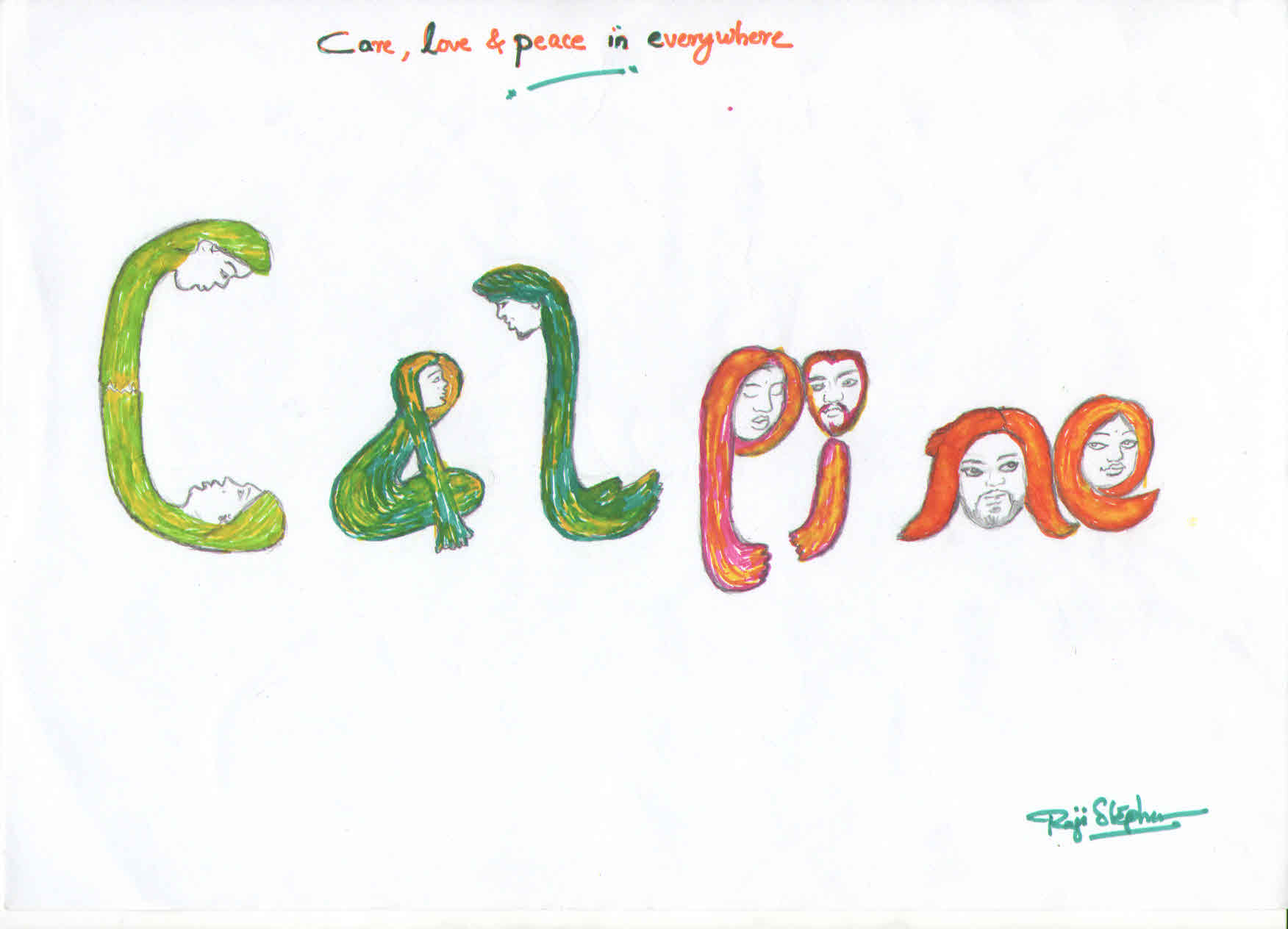 Doodle by Jobin T