ICT Fifer: Calpine's men's team storms into the next round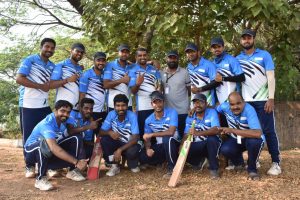 It was a do-or-die situation for our men's cricket team on Saturday as we had to win the match to enter the next round. And the team took out its best performance to beat Zellis India by 32 runs, thereby moving to the next round effortlessly.
On winning the toss, Calpine's captain Aneesh decided to bat first. Linto and Sujith opened the innings for Calpine and they made steady progress in the initial overs. Then the openers departed, which was followed by a flurry of wickets. It took a steely performance from Emmanuval and a determined effort from captain Aneesh to take us back on track. Emmanuval hit a lot of mighty blows that took the ball out of the park many times. He hit 6 fours and 3 sixes in his brilliant half century that took Calpine's score to 93. Aneesh gave great company to Emmanuval and the duo was almost unstoppable.
Chasing a robust target of 94 against a strong bowling unit of Calpine was anyways going to be a tough ask for any opponent. Disciplined performance from our bowlers made sure that Zellis India was never really in the game to chase down the target. Like putting icing on top of a delicious cake, Emmanuval added couple of wickets too to his kitty, reinforcing his brilliant performance with the bat. Siva and Abhin also took one wicket each. Another factor that contributed to our win was the excellent fielding performance by the fielders, particularly Vineeth, Rageesh and Emmanuval, who were fielding at mid wicket, long on and long off at various times. In the end we defeated Zellis India by a huge margin of 32 runs.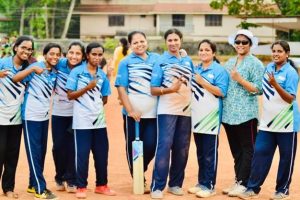 In the meantime, our women's team is on the verge of getting to the next round as they would be playing the elimination round against Baker Hughes on coming Sunday at 4PM. After losing out to UST Global by a slight margin in the super over in the first match, they came back strongly and defeated Tranvancore Analytics in the second match. Another win on Sunday and they would through to the next round.
Let's wish both our teams a good luck.