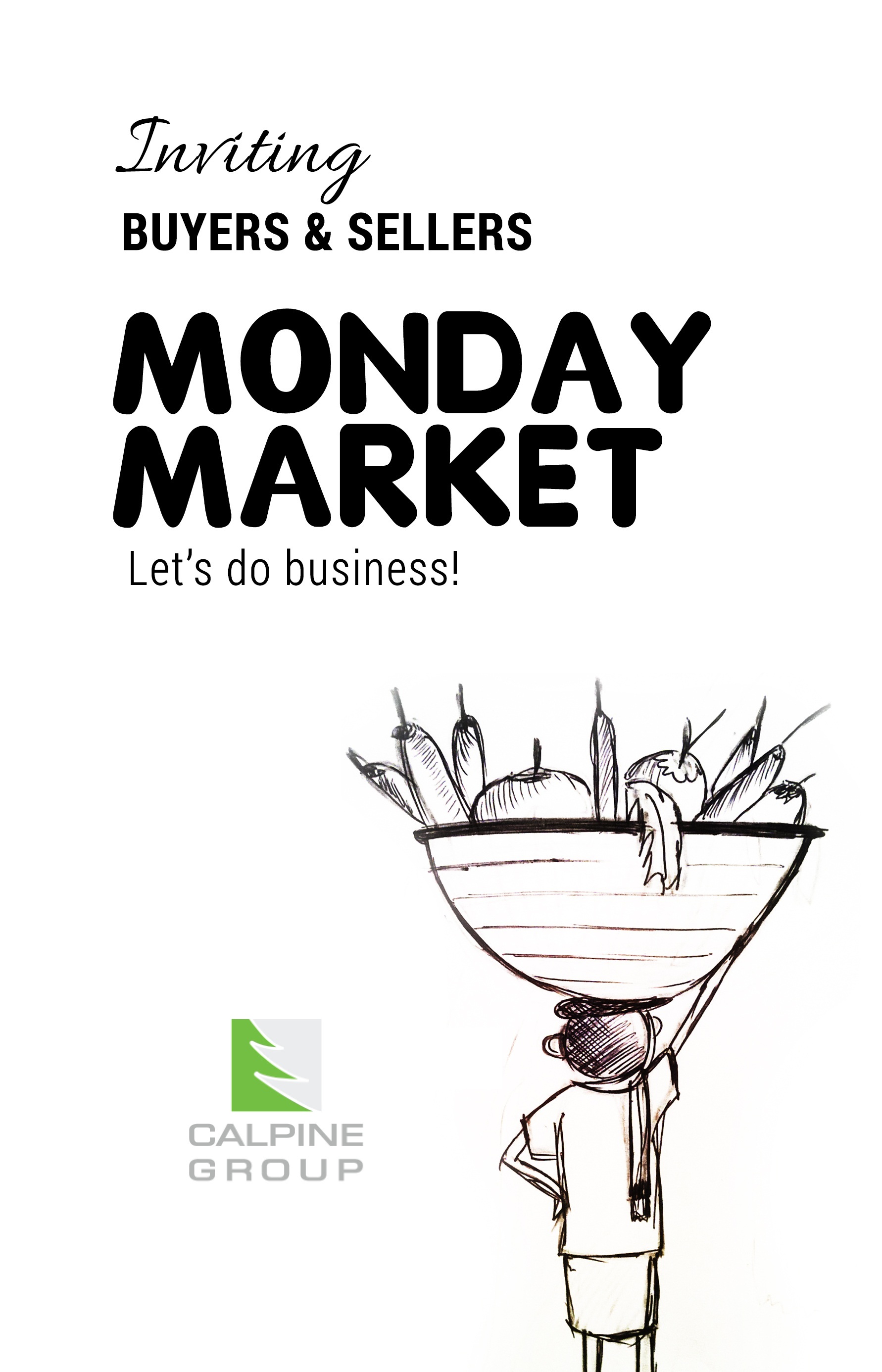 Monday Market is an initiative organized by Calpine, a forum to promote organic foods cultivation and distribution among Calpiners. In this Market Calpiners can sell or purchase organic foods at Calpine. The market exhibits fully organic products that are cultivated without the use of chemicals or pesticides in the courtyard or farm of a Calpiner.
Our makeover to modern lifestyle has widely affected our eating routine. Consumption of unhealthy food and soft drinks is causing serious health issues to humans. Even infants are getting affected due to this. These days food products, especially vegetables, fruits and even baked products are produced using chemicals. This causes serious health issues like cancer and other serious health hazards. News regarding bread and buns containing cancer causing chemicals got flashed in TV channels, news papers and social media a few days back. In short, everything we eat is fake and poisonous. Then what do we eat?
Surely, we have to eat something to sustain our life and it should be healthy food which contains nutrients and vitamins. So why can't we go with an idea of own farming! Let's start the habit of having a vegetable or fruits garden, without the usage of chemicals or pesticides. And let's rediscover our younger self with the activity of farming.
This is the fact, considering which, Calpine has started the new idea of Monday Market exclusively for Calpiners to sell and buy organic products like vegetables, fruits, homemade pickles, cakes, chocolates etc. It happens on every Monday @ Calpine. Calpiners can bring vegetables and fruits from their own garden which enables them to get inspired in faming. Cultivating vegetables, fruits on roof top, balcony or in garden gives encouragement for others. This mela really provides awareness on cultivation for all. So get passionate about living a healthy life and help others do the same.
Buy Organic….Eat Organic….and Grow Natural!