17th Anniversary of Calpine Group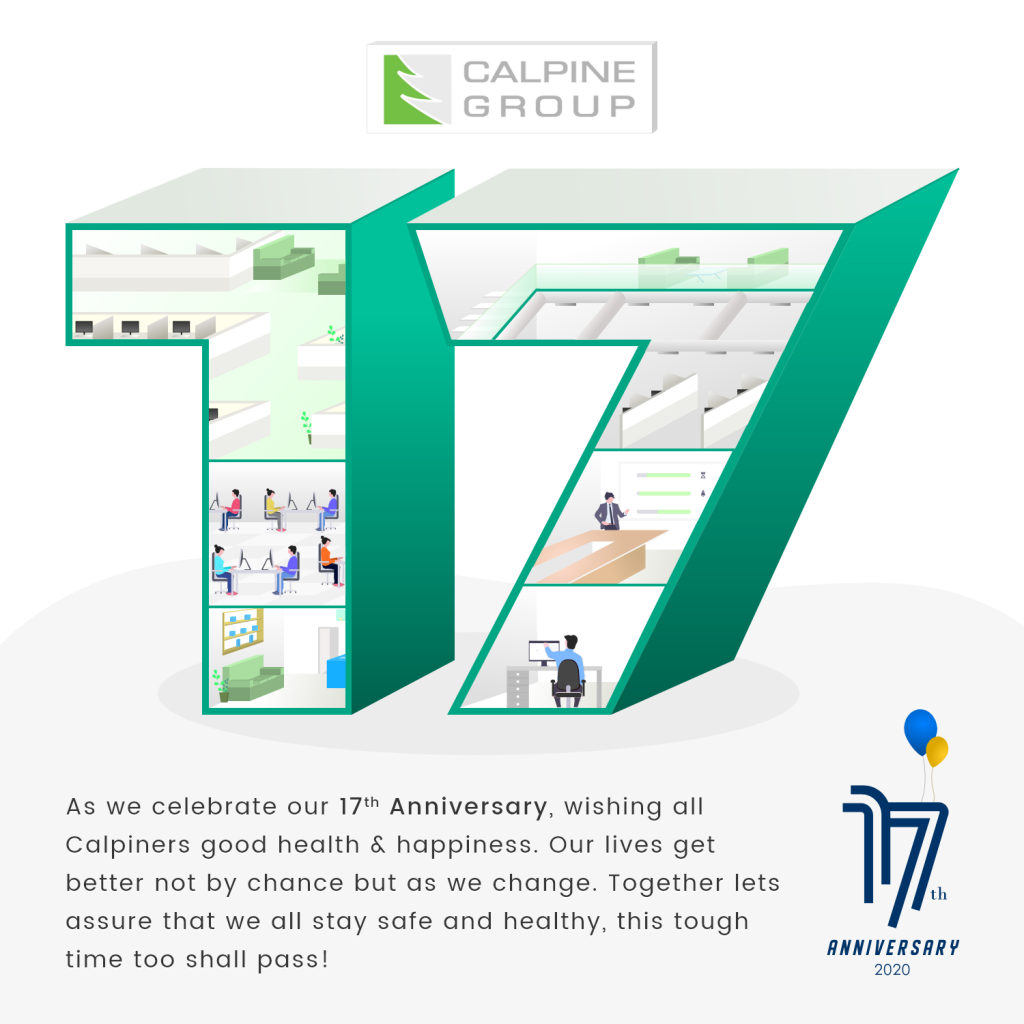 From humble beginnings in the year of 2003, Calpine has come a long way in the past 17 years and has become one of the most famous software companies in Kerala.
However, this is no time for celebration.
At a time when the world is staring with fear at an epidemic of giant proportions, all our energies must be focused on doing everything possible to stop Covid-19 from community spread.
Therefore under the state imposed lockdown all the employees of Calpine Group are working from home, for staying at home is the only way to prevent community spread.
It is part of our social responsibility to stay home and save lives by practising social distancing.
At the same time, even while working from home, all the employees of Calpine Group are committed to continue our efforts to provide customer value.
Working in the domains of life sciences and bioinformatics, Calpine Group also has got the privilege of contributing to global research on coronavirus and in finding a possible remedy for the epidemic.
It is a matter of great pride to Calpine that many of our products are being used effectively in the global research in the fight against the deadly virus.
Our commitment to focus on research and development of products to ensure better health outcomes for the world has received a renewed vigour in these dark times.
Dear Calpiners, on this day, let us pledge to continue our determination to provide customer value and customer satisfaction and to work harder for a better world.
Let us recommit ourselves one more time to high standards of hard work and dedication, so that history may judge us favourably as a people who strived hard to overcome the crippling blow of a global epidemic on the lives of common people.
We must overcome, and together we shall overcome.